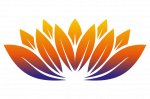 Current regulations require teachers and students attending in studio classes to show proof of double vaccination against COVID-19.

If you are attending in studio classes, please ensure you have your vaccination certificate linked to your Services Victoria App or bring a copy of your vaccination certificate with you. We will then register you in the system. You only need to do this once.

If you are unwell or having any flu-like symptoms, do not attend in studio classes

Check in using the QR code and sanitise your hands upon entry

If current DHHS regulations require that masks be worn, do so until you are on your mat.

We encourage you to bring your own equipment. At minimum, bring your own belt (or purchase from the centre) and a large cloth/towel/sarong to cover bolsters and shoulder stand cushions.

Alternatively, a set of 2 slip covers and 1 bolster cover can be purchased from the centre

YYC mats and props such as blocks, chairs, may be used and must be cleaned with alcohol before and after use.